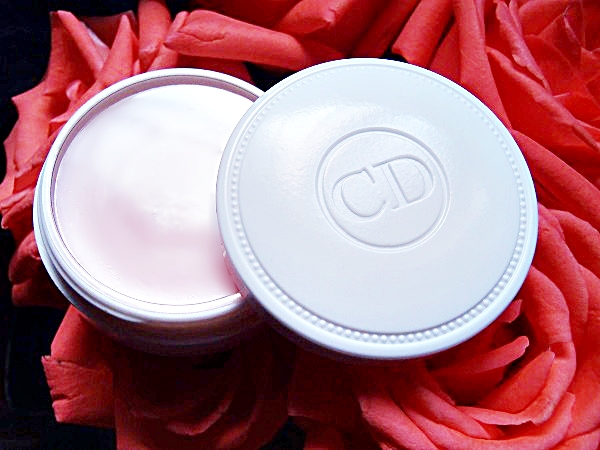 Dior's Crème de Rose lip balm has certainly become the instant cult-favourite of all times in the world of lip balms. The Dior skincare line has always been an haute extension of french fashion giant Christian Dior amongst the other beauty and makeup products as well as fragrances the elegant brand is known for.
So, when their lip balm was born with a promise to smooth and plump our lips with all-rose-goodness, who are we to resist this god-sent?
Dior Crème de Rose Lip Balm Review
Packaging
The packaging of the Crème de Rose lip balm is not unique on its own as it is very similar to their Dior Crème Abricot, a product to strengthen and fortify nails. We know we are not the only ones who checked this nail product out only to realize it was not the Crème de Rose lip balm we were looking for because the packaging were that identical!
The lip balm comes in a shallow white intricate plastic pot and a screw-on cap with the letters "CD" embossed on it.
Size
7.2 grams (Net weight 0.25 oz)
Fragrance
What lies inside the pot is not just a pretty pink to look at but has a delicate rose scent to it that smells incredibly alluring.
Texture and Consistency
As soon as we lift open the clear plastic separator, we notice that the appearance of the balm is no different from the other lip balm or lip sticks when we first bought them, i.e. with the typical hardened waxy surface layer on it.
Once we swirl in our fingers to get the product out, the dried waxy texture slightly moistened and becomes lubricative; all we feel is a silky application with a nourishing feel and not sticky at all.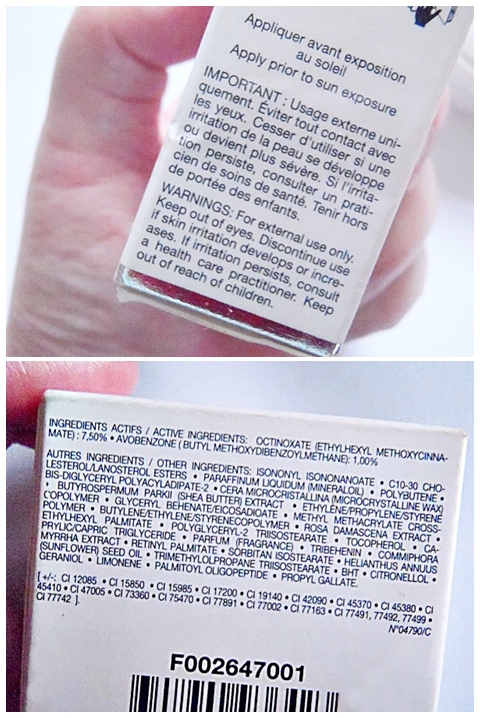 How it Works
Active Ingredients
Octinoxate /Ethylhexyl Methoxycinnamate
Has the ability to absorb UV rays that contain free radicals that can be harmful to our skin and lips. It also helps to shield and scatter UVA and UVB rays in preventing harmful exposure to sunlight and other health risks such as radiation to the skin. Thus it has anti-ageing effects such as the prevention of light spots, fine lines and wrinkles.
Butyrospermum Parkii (shea butter) Extract
The presence of shea butter helps to hydrate and condition the lips, acting as a moisturizer for dry or chapped lips and helps keep them soothed and supple, preventing them from drying or flaking.
Rosa Damascena Extract (Damask Rose)
Has astringent benefits and helps to regenerate and tones the skin and lips thus keeping tissues tightened and firm. It also antiseptic and anti-inflammatory properties that are essential in repairing and renewing skin cells which is helpful in maintaining the rosiness of the lips.
*Contains Paraffinum Liquidum (mineral oil) and Parfum (fragrance)
 Lip Balm with FPS 10 SPF
FPS simply stands for "Facteur de Protection Solaire", i.e. "IP", which means "Indice de protection" in French. This is similar to our SPF (Sun Protection Factor). The Crème de Rose lip balm formula comes with an SPF of 10, this means this product is able to keep your lips protected against UV rays ten times longer in the sun.
Smoothing and Plumping Lip Treatment
This lip balm not only promises smoothing and conditioning benefits, it also aims to make our lips plumper. Perhaps the secret ingredient that makes this possible could be the Rosa Damascena extract which is a potent antioxidant that helps stimulate and restores the cells in our lips hence enhancing the plumpness of the lips.
Final Review of the Dior Crème de Rose Lip Balm: Possibly the Best Lip Balm ever
Verdict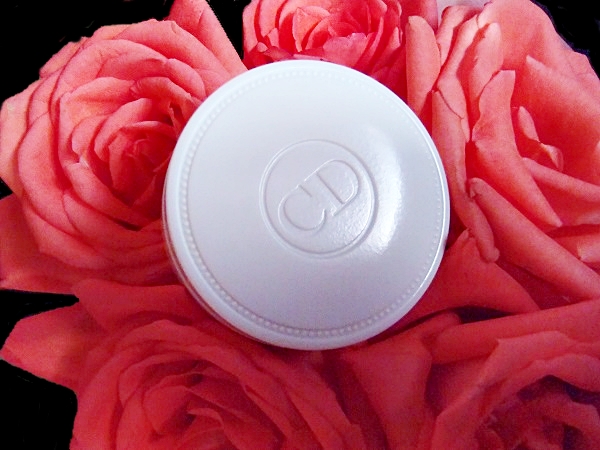 Effective lip moisturizer
The best part of Dior's Crème de Rose lip balm is the fact that it could keep the lips moisturized for hours, much longer than any of the lip balms we've tried and tested. This reduces the number of times for touch-ups which is awesome.
Cute, pink, juicy lips
We do not see any visible plumpness to the lips but it does leave a slight pinkish hue which is juicy-looking.
Non-sticky, just sleek!
Not only does it feel sleek and smooth on the lips, the formula does not feel sticky when you talk, drink or purse your lips.
After applying it on your lips with the finger, we don't feel the urge to wipe the leftover product with tissue or wash it off. Because the formula is not that sticky, we simply work the remaining product into our palms and hands as moisturizer.
Florally-fragrant lips
The rose scent is a bonus when it comes to application as it makes your lips smell florally pleasant.
Price and Where to Buy
Retailing at SGD$41.00 at Dior cosmetic counters of major departmental stores and selected Sephora outlets in Singapore.
For more lip balm reviews, check out what we think of the Fresh Sugar Tinted Lip Treatment!
Soft as petals, scent of a rose. Your lips can be of those. http://t.co/9JJVu9E0Qx #myfirstTweet #cremederose #dior pic.twitter.com/8qhydBmiRC

— SGBeautyProducts (@SGBeautyProduct) August 24, 2014
Please follow and like us: