I was gonna give this a shoutout after my couple of zits have died down but the Cure Natural Aqua Gel is on sale at Watson's now, so I thought I'd better roll this out soonest. I was lucky enough to get my hands on it during their 25% off sale a couple of months ago, and I got two times lucky I guess because it has been quite a life-changer since.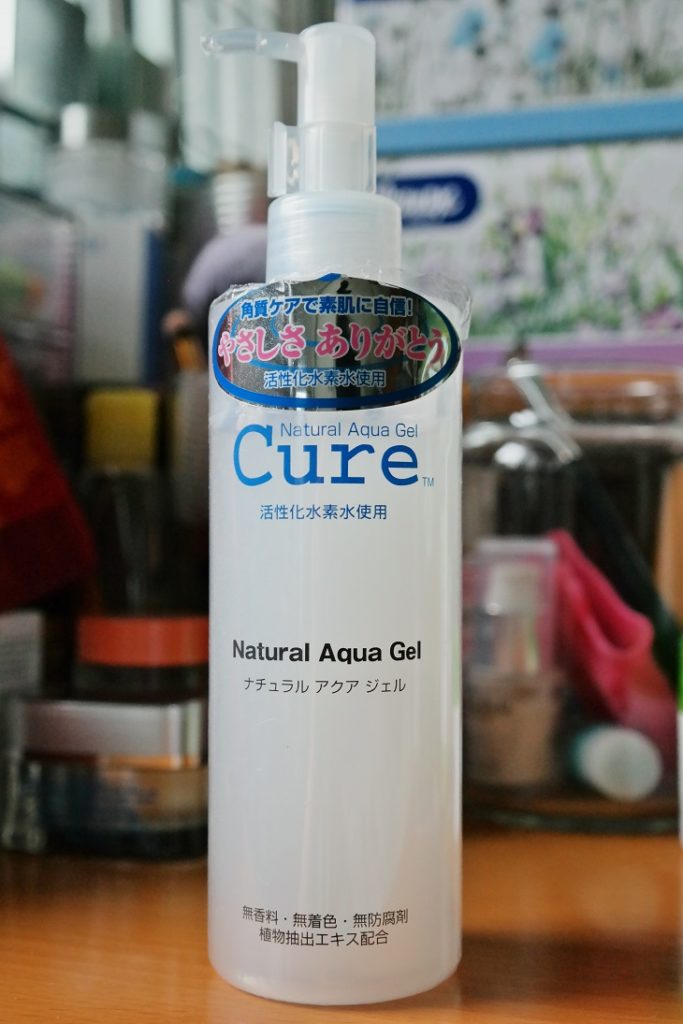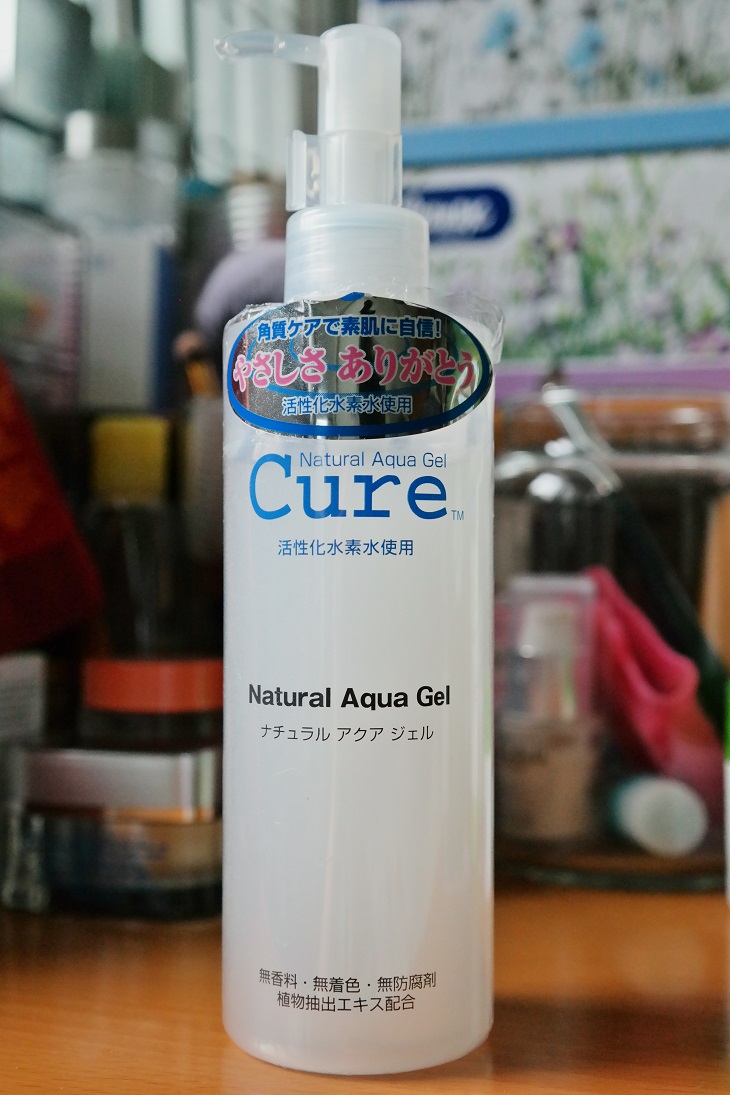 Cure Natural Aqua Gel: Best Face Gel Scrub?
The Cure Natural Aqua Gel is a facial exfoliating gel from Japan that is made of 90% purified water. Now don't get all too petty over paying a high price for something that dispenses off your tap everyday, because if you do, you're gonna miss out on the greater equation.
Fragrance
Though it is labeled as fragrance-free, when you scrub the product close to your nose area you may get a hint of a sweet spirit scent.
Texture
Gooey, so it pumps out nicely onto your palm without any excess dripping. As you massage the product into your skin, the gel begins to rub into tiny white beads. These aren't necessarily your dead skin although they serve to slough off your dead skin. Those white beads are actually the result of dried glycerin and acrylate polymers that precipitate after the water from the solution evaporates off. These beads are in fact the exfoliants that carry away your dead skin as they remove them.

How To Use the Cure Natural Aqua Gel

Ensure that your skin is cleansed and dry before using this. I like to pump a 2cm-diameter sized amount onto my palm before distributing it to the forehead, cheeks and chin areas. You know the drill hereon. Simply massage the product all over your skin with your fingers till the tiny white beads are formed. Apply enough pressure and the beads should begin to surface on your 7th to 8th strokes. Continue to exfoliate your skin for a further 30 seconds or so. When the water content dries up, rinse your skin and pat dry.

Where To Buy Cure Natural Aqua Gel
The Cure Natural Aqua Gel (250ml) retails at usual price SGD$49.00 at Watson's stores in Singapore. Currently they're on special offer at SGD$42.00 per bottle.
Verdict:
Best Skin Exfoliator for Face with Dry, Sensitive Skin
Skin exfoliators, whether they are face scrubs or gels, will usually leave my skin feeling slightly taut and a tad dry. I have oily to combination skin but that doesn't mean I'm spared from the dryness after scrubbing. However when I use the Cure Natural Aqua Gel, there's no urge for moisturizing after that as the skin is left supple and not tight. The exfoliating experience is very gentle as the beads are springy and soft, so it is ideal for dry and sensitive skin. The instructions say to use this twice a week, but I am using it on alternate days and it still doesn't dry me out. I have been using this exfoliating gel for a month now.

But the biggest takeaway is not this. Notice how my age spots and acne scars got lightened. You can see my previous blog posts (take my Moonshot Powder Fixer review posted 2 months ago for example, or my Kiehl's Tumeric Cranberry Seed Exfoliating Mask review 4 months ago) or videos to see the condition of those age spots I had before and compare with the photos here (present day, bared faced). What you can't see from the photos is how much smoother my skin has become (or perhaps you can). Those tiny bumps I used to have have greatly diminished. This makes applying makeup easier as it requires lesser coverage building. It also keeps the aggravation of my occasional acne at bay and has great control over any budding ones.
The Cure Natural Aqua Gel is one of those products that delivers exactly what it says. You can rely on it to remove bumps, freckles, spots and even acne scars for smoother, brighter skin. If you're considering chemical peel for pigmentation, why not give this a shot first? And I have no doubt about their claim of a bottle sold every 12 seconds.
Please follow and like us: