The Jo Malone English Oak perfume collection isn't suppose to launch till today (6th Sep 2017) in Singapore but I've had to get my hands on one bottle when I went by the counter at Tangs Orchard last weekend. Jo Malone has been flashing glimpses of the English Oak cologne campaign every now and then on their social media, and being the Fall-loving person I am, the sepia-chromatic autumnal visuals of falling leaves and thick woods coupled with the rustling of crispy winds makes it only right to perfect this season with some smokiness in the air.
Jo Malone English Oak Perfume Collection Review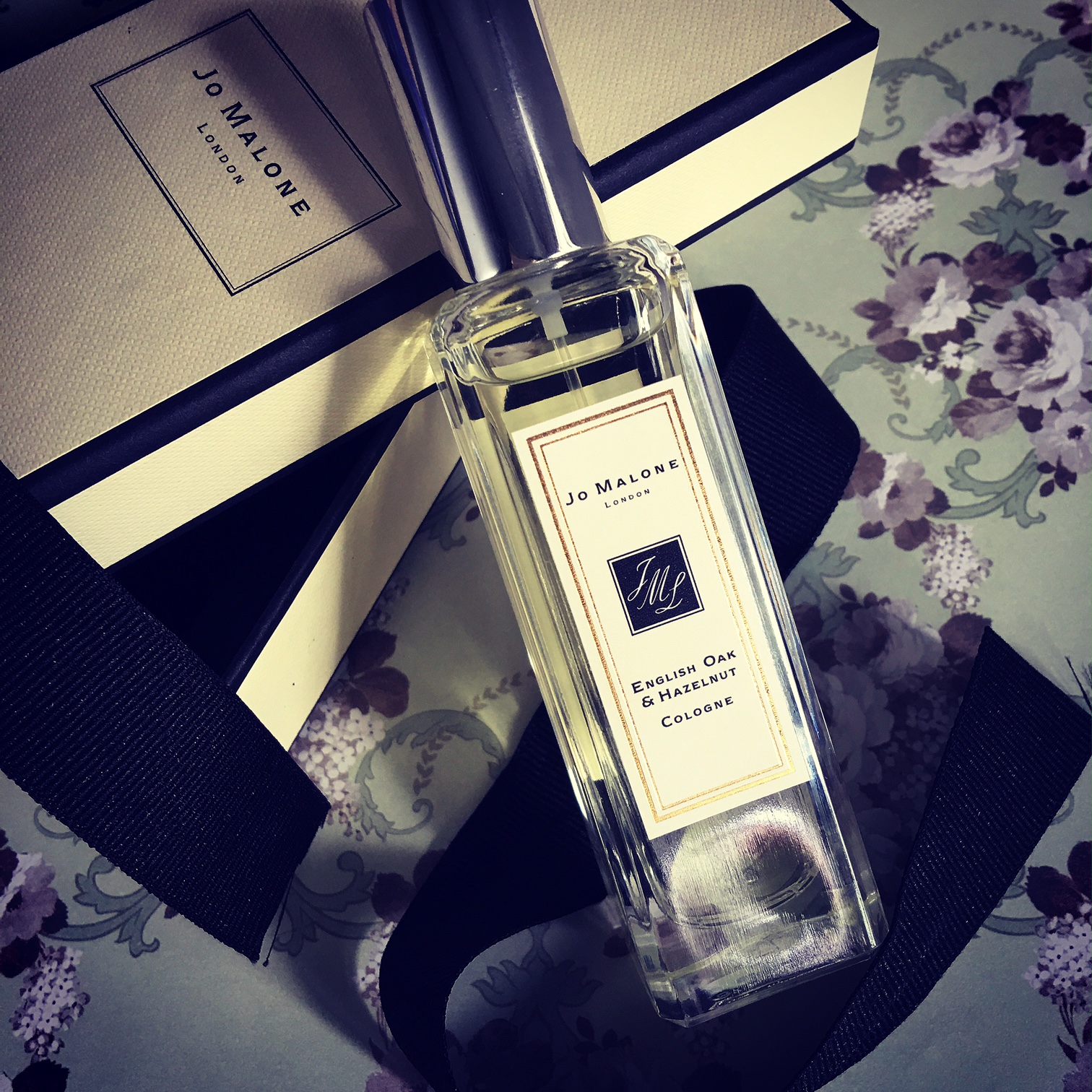 In this collection the iconic Roasted Oak was boasted to be away from the woody base norms, i.e. sandalwood, cedarwood, agarwood, etc, as something more mysterious and majestic as explained by Yann Vasnier, the Master Perfumer himself .
Yann Vasnier was also the creator of the Jo Malone's Limited Edition Bloomsbury Set collection in which he concocted one of my favorite colognes the "Garden Lilies". Check my quick review of it here if you're keen.
So I tested both fragrances at the counter – the English Oak with Hazelnut & English Oak with Red Currant. Let me break these two cocktails down briefly for you here: The top, heart and base notes of the English Oak with Hazelnut scent are Hazelnut, Cedarwood & Roasted Oak respectively. And the same for the English Oak with Red Currant scent are Red Currant, Roses & Roasted Oak. At the back of my throat I was expecting something earthier, truffle-like almost, and at the roof-of-mouth area, hints of verdant lushness of the Hazelnut one and somewhere along sour berries of the Red Currant one; at least this was what I had gathered from their mood visuals in my mind.
Jo Malone English Oak with Hazelnut Perfume Review
However what hits me on the first whiff of the Jo Malone English Oak with Hazelnut cologne is that the nuttiness of the topnote Hazelnut was almost negligible right from the start; all I could take in were the woody heart and basenotes. In a matter of minutes, the woody notes become surprisingly uplifting as the oakiness of it rises to a sweet aroma, like how oak barrels add a sweet touch of vanillin to wines; far from the usually sombre, weightier fall scents. Depending on your body temp, it can slowly or quickly diffuses into an airy, freshly sawn lumber – smells exactly the way how I'd like my Autumn to be like.
By mid-wear, the essential oils & flavouring agents slowly take over (mostly of citrus nature), giving it a slightly tangier shift, but with the woods still very much at work throughout the day, therefore making it a more androgynous choice of fragrance over the red current one, and a perfect fall scent to wear this time of the year.
Jo Malone English Oak with Redcurrant Perfume Review
As for the Jo Malone English Oak with Red Currant cologne, I didn't buy it because the heartnote of roses smells all too familiar with all the other fragrances I'd owned. Maybe because of this the red currant topnote didn't come out as plummy as I'd thought it would, but apple cider-like nonetheless – high-spirited, sweet and longing.
I didn't spend the time to wait till the layers trail off because I knew for sure I wasn't going for another floral, fruity scent this time round, only because it doesn't take rocket science to know that with time, the effect the other oils and flavouring agents have over the remaining roasted oak base would have left an even sharper sillage, much like my Jo Malone English Pear & Freesia cologne.

Jo Malone English Oak Collection Perfume Price
Both of these from her English Oak Collection retails at SGD$104.00 for 30ml & SGD$208 for 100ml each in Singapore Jo Malone counters and boutiques.

Please follow and like us: