Makeup Forever HD Foundation Review
First Impression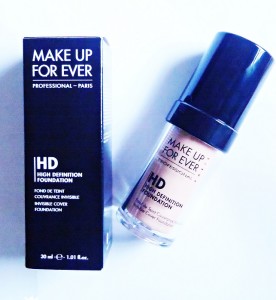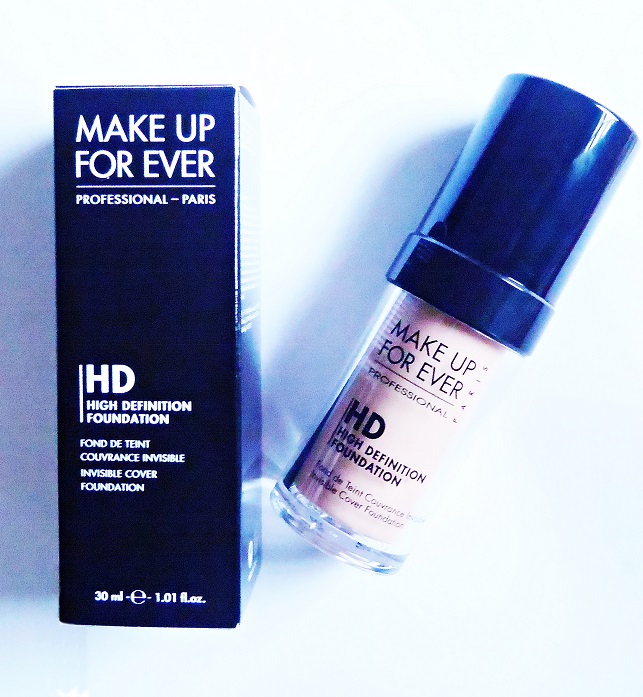 Packaging
The Makeup Forever HD Foundation, like any other of the Make up Forever product range, comes in their signature black packaging box and a very straight forward cylindrical transparent double-walled vacuum plastic bottle with a black glossy cap atop that you can click close or pull open easily. No fancy appearance, no gimmicky mechanisms involved, just a straight up presentation of their liquid foundation that is easily discharged by a pumping dispenser.
We love that it comes in a clear plastic bottle instead of glass, that way you know Make Up For Ever has thought through how you can bring breakages and safety hazards to a minimum.
Although I only came across about more than 10 shades at Singapore Sephora stores collectively (ivory, marble, flesh, sand, warm ivory, vanilla, soft beige, medium beige, golden honey, amber, etc) which makes sense since the majority of us are not of extremely fair or dark skin tones, the product comes in a wide selection of as many as about 26 shades in the general market.
Fragrance
The Makeup Forever HD Invisible Cover foundation, it otherwise known as, has almost no scent to it. When apply on skin, you will not even notice the earthy smell that some liquid foundations give.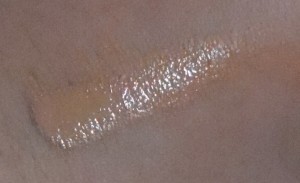 Consistency
Perhaps because the Makeup Forever HD foundation is made with ingredients that are finer and non-ionic (hence the High Definition), it is relatively runnier than the other higher end liquid foundations available in the market. (Yes we did a drip test; the applicator releases a drop every second for a good first 6 drops as opposed to others that drip every 2 to 3 seconds on the average). You may see the runny consistency even clearer in this video.
Makeup Forever HD Invisible Cover Foundation: How It Works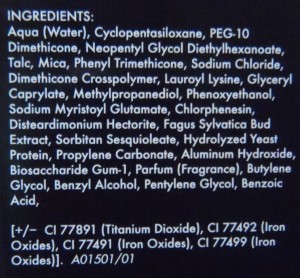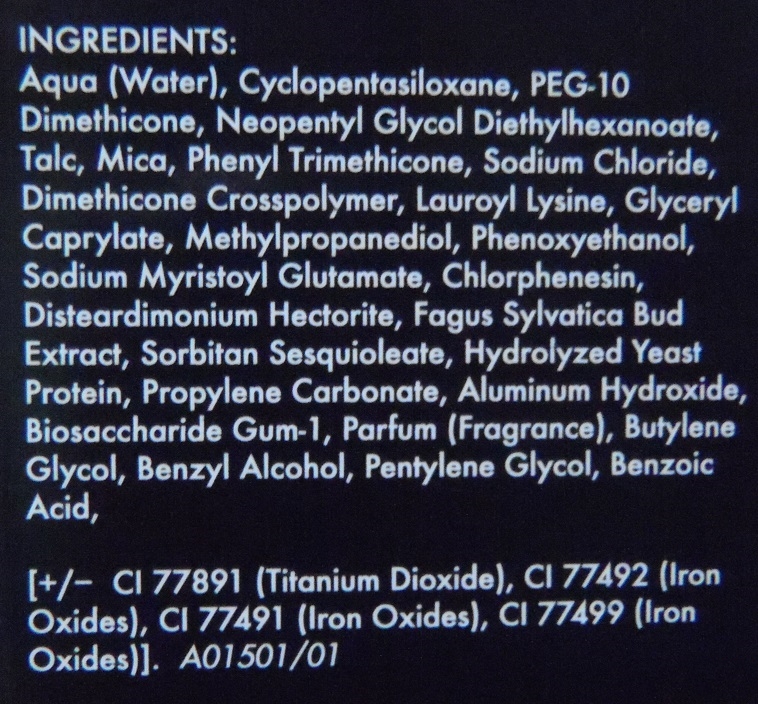 Ingredients
Glowy finish, long-lasting quality HD image
The Makeup Forever HD foundation contains a number of surfactants (sodium myristoyl glutamate & Peg-10 Dimethicone) that are responsible for the natural dewy finish it gives off your complexion. They reduce the surface water tension of the skin and evenly distribute the product pigments together with emulsifying ingredients, making the product super-easy to blend and bond with the skin canvas, an essential property of a good makeup base for other subsequent makeup application and long-lasting makeup quality.
This formula is able to diffuse light to a great degree therefore creates a sheer glowy complexion upon the reflection of light for an illusion of smoother-looking skin. Yes, even on acne-prone skin as seen in the above video, it is able to diffuse those pits and bumps of acne scars and blemishes quite well.
Hydrating and Great Elasticity
The product formula also contains Glyceryl Caprylate, a natural surfactant enhancer that acts as an emollient and water thickener, which explains why it is an oil-free product yet provides a pliable film that makes your skin feels hydrated and breathable.
No SPF
This liquid foundation does not come with sunscreen protection which I am personally fine with. For one you do not need to worry about having a grey overcast on your face when your picture is taken. Moreover if you have the habit of wearing other products with sunscreen such as primer or moisturizer under the foundation, you do not need the SPF in your foundation.
Oxidizes slow, Ideal for Normal to Combination Skin Types
The sebum that our skin excrete is acidic and oxidizes the foundation on our faces after some time, turning our complexions dull due to the darkening of the shade. The Make Up For Ever HD foundation contains a plant-based extract known as Fagus Sylvatica, an anti-oxidant and anti-inflammatory ingredient that slows down oxidation and manages skin reactions, if any.
However if you have very oily skin, this product may give too much slip and the ability to hold the makeup can be compromised.
MUFE HD Foundation: How To Apply
Using an Angled or Flat-top Foundation Kabuki Brush
Using stippling method with the foundation brush gives off a more soft-focused, cashmere look on the skin as compared to the blending technique because it is more effective in blurring out pores in a light-diffusing manner.
Using the brush to blend in circular motion and working the product into the skin results in a more dewy appearance with higher shine and satin finish, exuding an overall healthy radiance. 
Using Fingers to Apply
You can glide the product on smoothly with no effort because it has such a sleek consistency, even if you dab small blobs of it on to your skin and only blend them after some time, the foundation remains fluid and does not come out cakey.
Medium Coverage (One-Layer Application)
I have combination skin (Oily T-zone), slight pigmentation, some visible pores below the cheek areas and a little facial hair. I personally just need one pump of the product to cover my entire face, hence one layer of the HD foundation is enough for me to call it a fairly good medium coverage. See the before and after photos as shown (unfiltered).
You can see that dark spots, red bumps and some facial hairs have been successfully erased off. Some of my bigger pores are still visible after the first layer of application but I am not going to apply another layer over it. The reason is because once blusher is applied and translucent powder dusted over it to set the makeup, the pores are visibly reduced so you do not really need a second layer of the HD foundation if you have a similar skin type as mine.
Full Coverage (Two-Layer Application)
Two pumps of the product for a full coverage is necessary only when I know I'll have to wear my makeup for the entire day and throughout the night, probably having no time in between for touch-ups. As this foundation is quite fluid, any perspiration or oil production throughout the day can cause your makeup to run. The additional layer of the product serves more as a makeup longevity enhancer rather than for coverage.
Where You Can Buy
The Makeup Forever HD (Invisible Cover) Foundation is sold at the Make Up For Ever (MUFE) Academy & Pro Loft and Sephora stores in Singapore.
You may also purchase it from several online make up shops.
Price
Retailing at SGD$78.00 each at Sephora stores.
Verdict
Despite the runny texture, the Make Up Forever HD Invisible Cover foundation is highly pigmented and the coverage it gives is close to airbrushed-flawless.
A little of it goes a long way and since it is also light-weight, it is very wearable and breathable on the skin. It is also a highly versatile and blendable formula that is easily buildable from medium to full coverage without drying out too fast in between that can cause cakiness in some other formulas. It erases most of the skin imperfections I have such as dark spots, redness, pores and even facial hairs with only one layer of application.
It is one good buy in my opinion, especially for those who desire to look glowy and fresh throughout the day without looking greasy.
Please follow and like us: