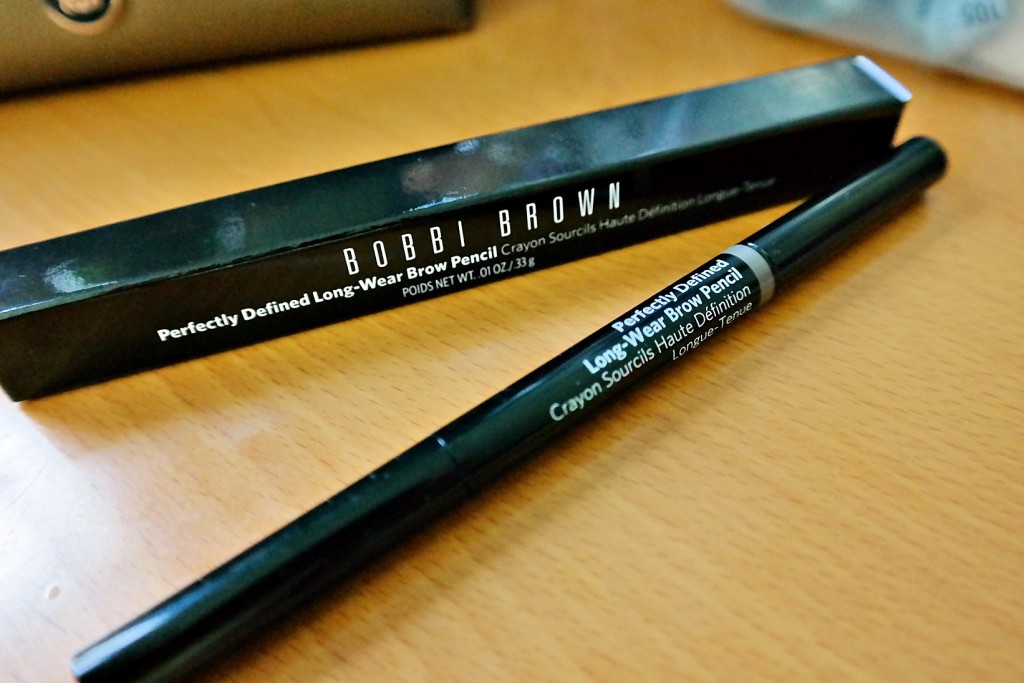 Hello! I'm back with a Bobbi Brown Perfectly Defined Long Wear Brow Pencil review this time. I first got to see this from Ingrid Nilsen's video where she raved about it being long-wearing and water-proof. She used it in the shade Mahagony, but I bought it in Grey. I have black hair, not super black but black enough to match with brows about 2 to 3 shades lighter. But do brows necessarily have to be always lighter than hair? I think not.
The cool thing about brows, hair and skin tones is that there isn't any universal rule about matching them in the same family of shades, neither do the brows necessarily have to be lighter than the hair. Take a north asian face for example, she has warm yellow skin and if she dyes her hair warm red, does it mean she should have warm coppery brows?I personally think she'd look better with a pair of cool toned dark walnut brows to just tame everything down so you get to see how she frame her eyes of which you'd probably wouldn't notice if her brows are in a lighter red.
Take a light blonde caucasian next, unless she is as vogue-ish as Tilda Swinton, she can't rock platinum blonde brows and hair at the same time without looking like her brows are missing. Going albino is cool, but you got to have the right style to carry the look. Blondes that have amazing faces can carry dark brows – think Daenerys Targaryen of Game of Thrones, Gwen Stefani and Youtuber Evelina.
Bobbi Brown Cosmetics: Eyebrow Shaping Makeup Made Easy
The Application
Bobbi Brown is aiming for easy application with precision here. We know many eyebrow makeup pencils are designed angled these days but take a closer look at this one. It is faceted. Yes. Like a diamond baguette cut, or a mirror with beveled edge. Whatever you call it, the precision is ON POINT.

The idea is to use the blade-sharp edge to draw the outline of the brow shape that you want and then drag along the same edge to fill in. It is a little draggy to fill in due to the product's waxy texture, however the applicator is sturdy and you won't feel like it is going to break anytime. Watch this short demo video below for my preferred way of applying this product.
Or watch this tutorial to see how you can look younger with eyebrow shaping
The Shade
This product comes in 8 shades from browns to ash to beige. I picked the shade Grey because it is a warm toned grey yet not warm to the extent of becoming brown, know what I mean? My arm is not as hairy as this looks, the camera chose to focus on the smallest of things, what can I do. Just look at the color swatch shall we?

Look at how differently the swatch turns out from the crayon stick itself. I've always liked warm toned grey on my brows. Because I have unruly brows and I don't pluck, thread, shave, or shape them in anyway. I just want to fill them so at least they take on decent shapes. Neither do I want to draw any attention to them; all I want them to do was to frame my eyes. Be careful though, if you have warm skin tone, don't go for cool grey brow shades. They do clash and the result can be GREEN brows believe it or not (yes, like faded tattoos) and this is the last thing you need.
The Texture
It is a crayon stick, so you can feel that it is slightly waxy. The good thing about this is that it keeps straying brow hairs in place. However as mentioned above, because it is of a waxy texture, the part where you need to drag a little to fill in your brows can be a little resistant. If you're those who have difficulty building up brow pigment with eyebrow pencils but still prefer oil-based waterproof eyebrow makeup, you may find products such as the Anastasia Beverly Hills Dipbrow Pomade easier to work with.

The Price
SGD$68.00 each at Bobbi Brown counters in major departmental stores in Singapore
Verdict
Not the Best Value of Money for an Eyebrow Pencil

I've said this before, I don't pluck or shave my brows, so please don't judge. Notice how naturally the shade integrates with the brows and how it tames down the unkempt brow hairs. And yes it holds up to sebum – tested and proven. It stays throughout day and night even without any primers. As for its water-proofing capability, I've yet to know because I don't perspire at my brow areas, and neither had I been caught in the rain LOL. I guess the only way to find out is for you to jump into the pool with your brow make up on.
The Bobbi Brown Perfectly Defined Long Wearing Brow Pencil is easy to use and the result is quick and natural-looking. All in all I'm happy with the product except for the fact that it is very highly priced for a brow pencil; especially so when I realize how short its life span is. I know the length of  any refill of an automatic brow pencil isn't as long as what we see of the length of the tube but THIS?! I've twisted the product out to its maximum length and this is what I get. I've only used it to apply my brows once at this point. I feel so literally SHORT-changed.
Another troublesome thing is that, if you want to sharpen the profile of the crayon stick like it was new, you may have to use a pen-knife to chamfer the edges down. That means some precious product will have to be wasted – now do you want that? I don't think so.
I'd say, it is quality product and a time-saver –  as well as a good-to-have item if you have money to splurge. But is it value for money? Hate to tell you this, but unless you count on your brows for a living. not really, no.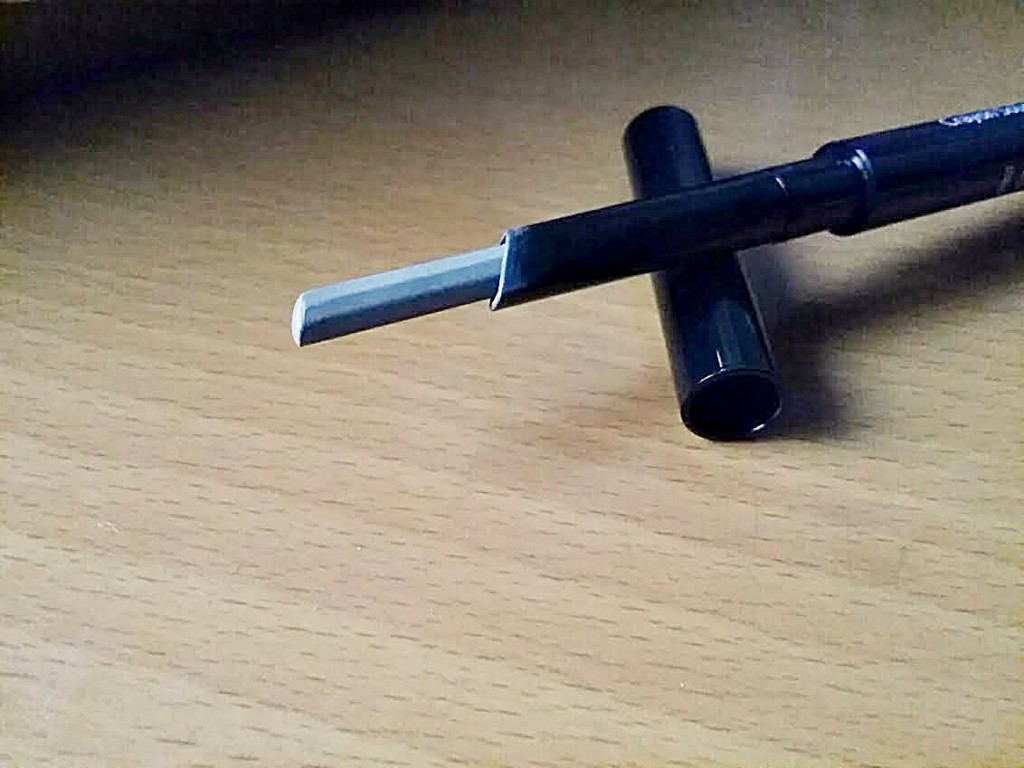 Please follow and like us: