I've come to an age where I think skin is everything. I'm not talking about just our facial skin but skin on our body, hands and feet. I indulged a little in the Jo Malone Vitamin E skincare collection last weekend during my 2-day getaway, and here's my try-and-tell.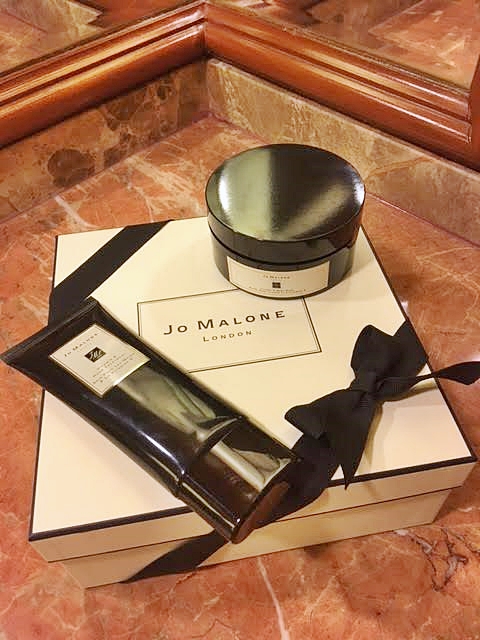 A Jo Malone Body Butter & Hand Cream Review
I was told the Vitamin E range is their newest of arrivals when I brought home the body balm and the hand treatment back with me last week. These two sold me on their velvety textures and winning scents.
While I think skin moisturizers and hand creams are skincare staples, I don't usually find them blog-worthy. But when you're like me, who slather tons of creams on my body and feet every night only to wake up the next morning feeling like I hadn't done anything the night before (because the moisturized effect is gone), you may perhaps agree with me that the Jo Malone's Vitamin E skincare turns out to be quite a life-changer, and so they're worth sharing.
Jo Malone Vitamin E Body Balm: Best Body Moisturizer?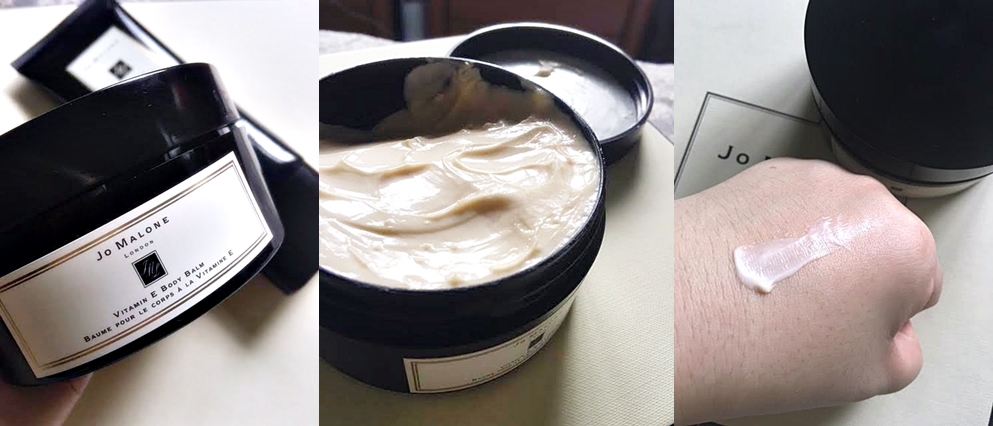 Texture
Smooth as silk, buttery soft and non-greasy. Very absorbent (or perhaps I have large pores for that) and doesn't leave your skin sticky. You get a coat of moisture, like a second younger skin intact, if you will, not the kind you know just floats on top as an additional layer.
Scent
Call it balm, cream, butter, or whatever. This semi-solid salve doesn't feel all that special when you first get your fingers in it. It feels just like any body butter honestly, but the scent is beyond words. It doesn't smell half as good in the container as when applied on your skin. The bodily heat sets a mild coconut fragrance of aura above the skin and it lasts for hours into your sleep. I know this because I'm those who wake up a few times in between sleep.
Price
Retailing at SGD$158.00 for 165ml (6.5 oz) at Jo Malone Boutique, Takashimaya and Counters at Tangs Orchard and Marina Bay Sands Galleria.
Jo Malone Vitamin E Hand Treatment: Best Hand Cream?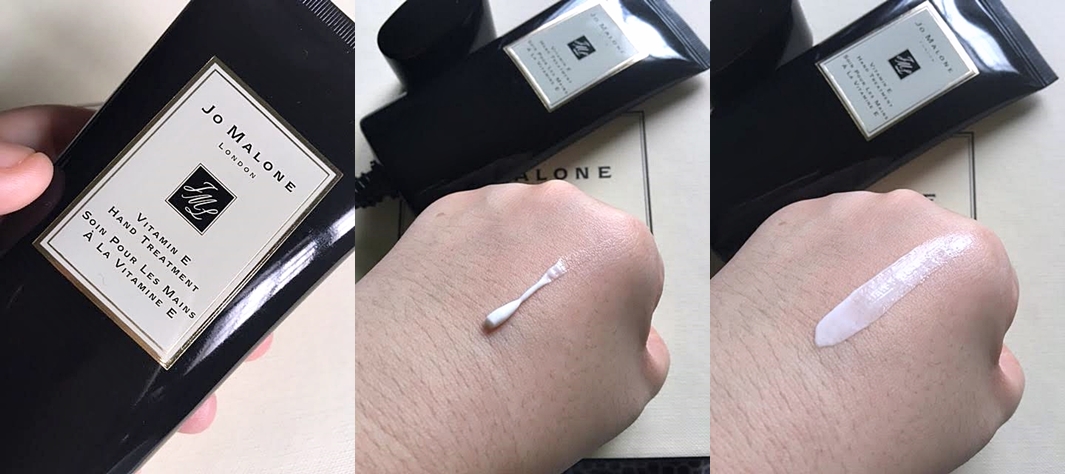 Texture
Can you tell that it has a luminous sheen to it when I spread it thin? But no, it isn't all glittery I promise. It just has this very refined formula that made it appear as such under light, the truth is, it just is a plain, pale pink cream. Plain as it is, the consistency is incredible. The skin on my hands drinks it up instantly as usual. Dry skin one minute, baby skin the next.
Scent
This one has a sharper scent to it, due to the presence of apricot extract I guess. But what makes the scent even more alluring is that it has both floral and fruity notes to it.
Price
Retailing at SGD$107.00 for 165ml (6.5 oz) at Jo Malone Boutique, Takashimaya and Counters at Tangs Orchard and Marina Bay Sands Galleria.
Ingredients
It is hard not to have your skin feel smooth and supple by the look of the number of protein and vitamin E ingredients on the lists. Cacao has antioxidant benefits that reverse skin aging, and has fatty acids that aids in cellular skin repair. Wheat protein contains amino acid that repairs skin tissues and fights skin degeneration. And needless to say for coconut oil, it hydrates skin deeply and can be a skin savior in dryer and colder months.
Barley extract is also an antioxidant that combats free radicals, it helps to improve skin's elasticity as well as skin tone. Apricot extract is a great moisture retainer and helps keep the skin nourished and hydrated. Peony root extract on the other hand is an astringent, it has healing as well as brightening properties for the skin.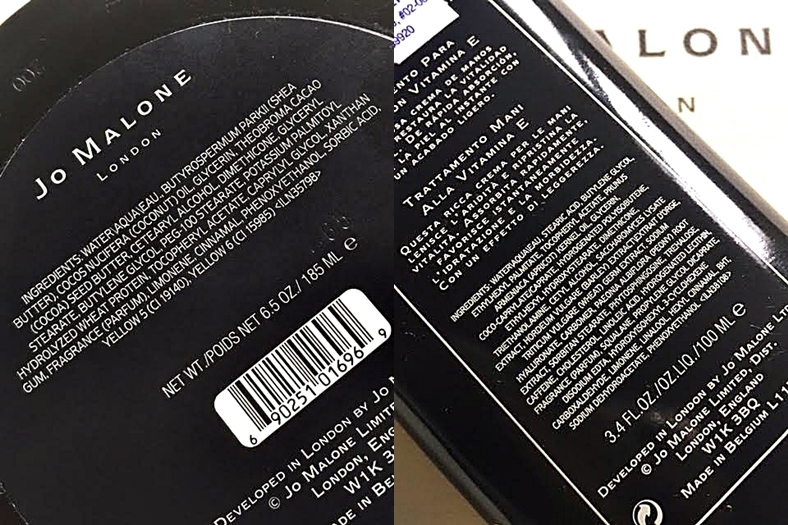 Verdict:
Some of you may think I have paid through the nose on some skin moisturizers. The thing is, they do more than just moisturize. I do really love Jo Malone products, whether it is skincare, colognes or even candles. I have had their Wood Sage & Sea Salt Body Cream (SGD$140) and fell completely in love with it precisely because of its lasting effect on the skin.
What's the difference between their body cream and body balm you may ask. Their body balm feels denser and slightly richer, while the body cream is a little airier, but perfectly whipped for skin that doesn't entirely require intensive hydration.
Check out my other Jo Malone mini reviews in this video including their Tuberose Angelica Body Creme and see if you're able to tell the difference.
Like I told you before, the vitamin E range may have well impressed me upon the result the morning after. The skin may have dried up a fair bit but it sure felt as supple and soft as the night before. Let me share with you something you could actually test this. Simply clench your fist tightly, you should see lesser creases formed on your Mount Lunar and Venus of the palm. If the product evaporates completely like most of them do, your mounts would still probably be as wrinkled and that's an indication of your skin getting back to its dryer state.
Call me and my idea absurd. Meanwhile I am loving my skin.
Please follow and like us: